Don't be afraid of the big boss lady – Witty quotes about leadership
Unless she's Miranda Presley aka The Devil (who) Wears Prada… then you should definitely be afraid.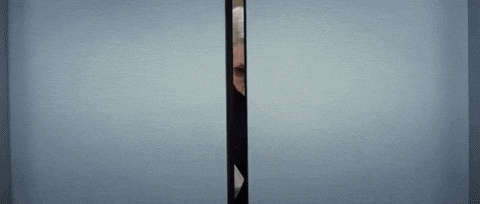 Being a boss, waltzing through the office with polished premium heels or an impeccable tie and, on top of that, a social butterfly is everyone's dream. No one ever said, "Hey, I'm fine with my mediocre job." Or "Hey, I don't care about being validated". Well, some actually did, but they were probably lying. It's human nature to want more.
Still, however motivated they may be, some are just not caught out for it. Why? Because being a true leader means confidence and endurance. Here are some funny leadership quotes that capture just that:
"It's hard to lead a cavalry charge if you think you look funny on a horse." – Adlai E. Stevenson II
"I suppose leadership at one time meant muscles, but today it means getting along with people." – Mohandas K. Ghandi
Frequently, we view leaders as some kind of ice-hearted cyborgs, because they put responsibility before emotion. They rarely show signs of panic, and if they do, you probably messed up big time.
"Leadership has been defined as the ability to hide your panic from others." – Lao Tzu
"For ten years Caesar ruled with an iron hand. Then with a wooden foot, and finally with a piece of string." – Spike Milligan
In reality, they're probably just as worried as we are. They have to juggle their problems at home, their deadlines and our deadlines as well. And if they have children… well things just get 10 times more complicated.
"First rule of leadership: everything is your fault." – A Bug's Life
"The problem with being a leader is that you're never sure if you're being followed or chased." – Claire A. Murray
Therefore, let's take a moment to cheer on the …*drums please*
Supermoms
The following women leadership quotes will teach you how to stay sane while running a multi-million dollar company while making sure your kid(s) will do the same one day. You know, in case you ever find yourself in that situation. Better be prepared!
"Entrepreneurship, just like motherhood, is not a 9-5 job. Some Days I stay up until 3 am working and then have to do a7 a.m.child drop off at school. Be kind to yourself. Make time for you even if it's just to breathe and smell the air." – Karla Campos, single mother of three, founder of digital marketing training and education company Social Media Sass.
Her advice is basically to cherish the small things and don't push yourself too hard. Sweet!
"Some people say, 'Never let them see you cry.' I say, if you're so mad you could just cry, then cry. It terrifies everyone." – Tina Fey, mother of 2, famous actress, comedian, writer and producer.
Maybe not take that advice literally, still, we also encourage you to not bottle up your emotions.
"Even if people tell you you're nuts, if you're passionate about something, just go for it." – Donna Langley, mother of 2, chairman of Universal Pictures, movie executive
A leader should be able to make bold decisions and shoulder them.
"I've been clear with every boss I've ever had: Family comes first. I'm home for dinner as many nights as possible…." – Dana Walden, mother of 2, CEO of Fox Television Group
Give your best at work but never neglect your family. Sounds fair. *All work and no family time makes Dana a dull boss*
"A good attitude for a woman is to be confident, and to be confident is to be natural." – Emanuelle Alt, mother of 2, Editor-in-Chief at Vogue
Don't try too hard, just be yourself because that's cooler than naively trying to impersonate someone else.
"You have to be very brave and very entrepreneurial. I firmly believe that success lies in the combination of both talent and business savvy." – Delphine Arnault, mother of 1, CEO of Luis Vuitton
Being a leader means creating a strong image and you can do that by working your butt off. No surprise there. With the degrees that Delphine earned, it's hard not to be a CEO!
"I want my kids to have a good work ethic. I believe you can achieve anything if you work hard enough to get it." – Victoria Beckham, mother of 4, singer, designer, goodwill ambassador for UNAID
Right you are, Posh Spice!
What Makes A Leader?
To climb the corporate ladder and still be there for your family is a job both thought and satisfying. As usual, balance is the key! So what does make a great leader? Is it the brains, the social skills, the confidence? We say all of them. Just find your strengths and improve them. We promise nothing bad can ever come from that! Besides, if you give 100%, you won't be consumed by guilt due to not doing enough for your dream of power and leadership.
Oh, you're already a leader? Then don't forget that leadership and teamwork go hand in hand. Give credit where it is due and keep your team united. Don't forget, they count on you as much as you count on them. Maybe these quotes about leadership and teamwork will better paint the picture:
"The speed of the boss is the speed of the team." – Lee Iacocca
"Teamwork makes the dream work." – Bang Gae
"It is literally true that you can succeed best and quickest by helping others to succeed." – Napoleon Hill
"A leader must inspire or his team will expire." – Orrin Woodward